Home > Products > Grinder spare parts > Screens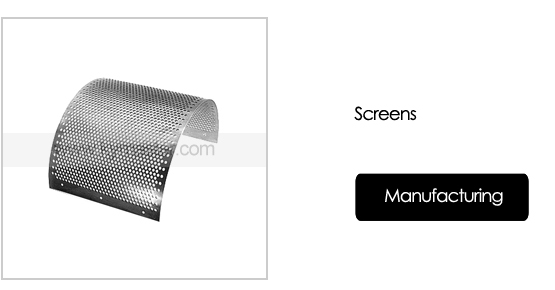 Product characteristics
1.Screen has strict series hole size, and classifies the pellets. The function conforms to industry, organization and standard.
2.Screen has important influence to grinder. The aperture and quality of screen have direct impact to screening efficiency as well as the working life of screen.
3.Some notes for choosing suitable screen:
3.1 Screen materials and types: There are many kinds of screens, and screening efficiency is related to effective area.
3.2 Screen hole size is according to pellet size.
3.3 Screen hole shape.
3.4 Length-width ratio of screen.
3.5 Cause of different material and area etc., different moving conditions can make different screen achieve best results.
3.6 Inclination angle for installation.